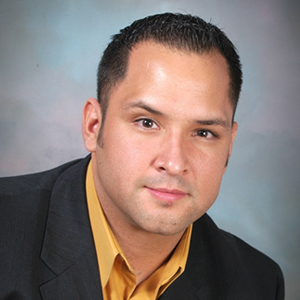 James Rodriguez
Loan Officer
Ask any of James Rodriguez's prior clients, and they will be quick to tell you that James is wonderful to work with and is committed to keeping the process of getting a loan done as smooth as possible. His expertise and depth of knowledge concerning loan products and updates in the mortgage industry are the perfect complement to his easy going character and dedication to communication and customer service. He keeps the complex processes understandable and sets his customers at ease at every possible opportunity.
James comes from a real estate family. His mom was a Realtor for 20+ years in Tucson and he has two to sisters that also work in the mortgage industry. James  started his career in the mortgage industry back in 2001. Due to his "relationship based" model of doing business, he has consistently been recognized as a Top Performer amongst his peers.
James is one of the "rare" Arizona natives. He grew up in the foothills of Tucson and considers himself fortunate to have the great support of his family. He enjoys avid outdoorsman. He enjoys the mountains in his ATV/RZR, camping and has a love for golf! James is also very active in the community serving in various philanthropic roles. He has served on the Board of Directors for Youth Evaluation & Treatment Centers, serving at-risk youth and their families. He was also chosen to be one of the elect AZ's Finest Honorees, which raises money and awareness for the Cystic Fibrosis Foundation. He then went on to serve as one of the Executive Committee Members for AZ's Finest the following year. During the housing crash of 2000's, James sold all of his belongings and moved to Central America for 9 months where he worked volunteered with an organization that fed 20,000 kids a day in Nicaragua. He also spent two months living out of a tent and working with the indigenous Indians in Panama. James attended the University of Phoenix where he worked toward his degree in Business Administration.
James joined the VIP Mortgage team in April 2017 and is excited by the opportunity to align himself and his clients with the best in the mortgage industry! James's ultimate goal is to make the home buying process as pleasant as possible for each of his clients — working with the team of experienced mortgage professionals at VIP Mortgage, he has  the tools to make it happen!